Custom Sailor Jerry Harley-Davidson® Motorcycles
You can't get more Americana then Harley-Davidson® and Sailor Jerry. Both in their own right, have created and inspired many generations. Sailor Jerry's tattoo spirits can be found on skin and print everywhere and as for Harley®, well…it's Harley®, the most iconic American motorcycle company. So, when both decided to collaborate, an epic partnership was born.
Harley-Davidson® and Sailor Jerry's Spice Rum company set out to create 22 unique, one of kind motorcycles, set to unveil next month on May the 2nd at the Harley-Davison® Museum in Milwaukee.
The grand event is to kick off a yearlong celebration leading up to the 115-year anniversary of Harley-Davidson® motorcycles. After the event, these tattooed bikes will be displayed across the U.S. at various events, such as liquor stores, promo events, Sailor Jerry's Fleet week and much, much more.
In a glimpse of the talent working with Harley-Davidson®'s design team, are acclaimed tattoo artists Megan Massacre, JonBoy, and none other than Elm Street tattoo's owner and Ink Master judge, Oliver Peck, who is none for his American traditional tattoos.
Other legendary non-tattoo artists are getting in the fray such as automotive designer, Michael Ramirez, muralist, Alexander Mijares, and artist, L'Amour Supreme. Their task is to take iconic American Traditional flash art created by Norman "Sailor Jerry" Collins and put their own unique spin on it.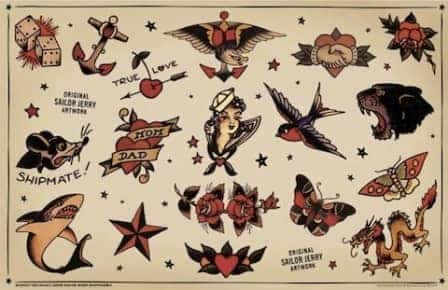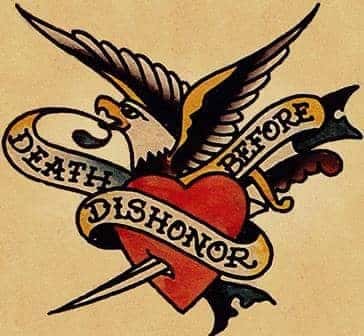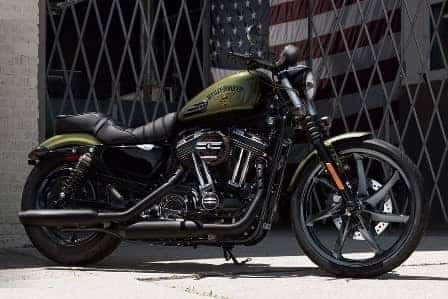 This is no small feat, as Sailor Jerry created some of the most recognizable tattoos today like the "Death Before Dishonor" tattoo. Just talk to at any soldier, sailor or airmen, and they know someone with a Sailor Jerry inspired tattoo or they have one themselves.
When Norman Collins set up shop in Honolulu, HI during WWII, tattoos were not norm that it is today. In fact, tattoos were reserved for criminals and hooligans, a misperception that Collins dedicated his whole life to setting straight. He referred to type of people he tattooed as "the tattooed barbarians that live and die on world battlegrounds". Perhaps it is why this partnership makes so much sense, given Harley-Davidson®'s own military history.
This sentiment was echoed by executives from both, Sailor Jerry and Harley-Davidson® who called this partnership as a "natural fit" because of their "shared American roots, values and traditions".
The three models chosen for customization are the Harley-Davidson® Roadster, Iron 883 and the Forty-Eight because of their classic Americana styling. To sweeten the pot, these bike are not just for show and don't touch. You can enter to win one of tattooed bikes.
Starting May 15th, you will have the chance to enter the sweepstakes. According to other posting the webpage is www.SailorJerry.com/Harley-Davidson but at the time of writing this article, the link doesn't exist. However, if you go to Sailor Jerry's Facebook page, they confirmed their partnership and the sweepstakes but only give a "stay tuned for all the details".
May speculation is this will be the link but until then, I advise checking in from time to time on their Facebook page. If we get any more details on the sweepstake, we will let you know. Until then, Ride Safe, Ride Often, and RideNow.