Harley Davidson® Military History
Why they are the most respected brand among those who serve – Chandler, AZ
Everyone knows the history of Harley-Davidson® and WWII but few realize it goes even further back. In 1916, General "Black Jack" Pershing and his men chased the infamous Poncho Villa on the U.S.-Mexican border, one of their means of transportation were Harley-Davidson® motorcycles.
Attached were side-cars with mounted machine guns like out of a Mad Max movie. And shortly thereafter, according to H-D® Archives Manager Bill Jackson, "the War Department soon ordered a dozen motorcycles directly from Harley-Davidson®". Thus, the long and prosperous partnership began.
WWI saw 20,000 Harley-Davidson® (about half of its production) used during the war but it also saw the opening of the Quartermasters School in Milwaukee. The school was used to train military mechanics on the ins and outs of Harley-Davidson® motorcycles.
They would be needed as WWII brought as the famous go anywhere H-D® WLA; high windshield, leather saddle bags, ammo can front fender storage and of course the shotgun scabbard. Over 60,000 WLAs were produced, earning Harley-Davidson® the Army-Navy "E" award for excellence.
Other military production motorcycles were the XLA sportster, MT-350, MT-500, and more WLA models. Production of military specific Harley-Davidson®'s ended in 1998 but its roots are forever cemented in the military community, and go much further than production models.
There are more motorcycle clubs that I can, or have the time to count. That includes the outlaw 1 percenters. I have had the privilege of meeting many members of motorcycle clubs, and the majority of them are military members and veterans. Most of whom ride a Harley®.
---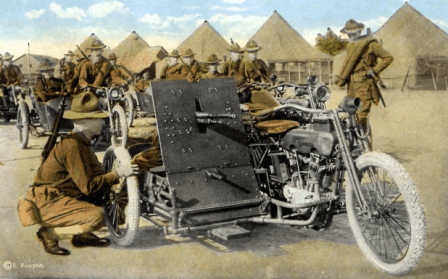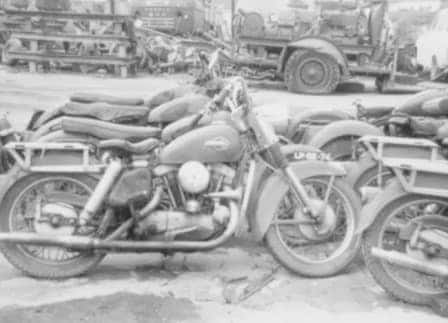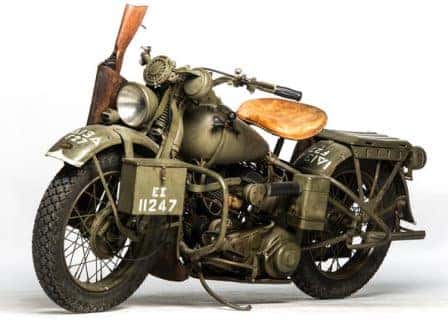 ---
Why? Because Harley® still honors and pays tribute the men and women who lay it all on the line. Just browse their website and you will find videos like, A Soldier's Story: Riding out PTSD, and their own military operation.
Operation Personal Freedom (www.harley-davidson.com/us/en/index.html/community/military-riders.html) is a comprehensive service meant to honor the military members through the military career; Active duty, deployed, and veteran.
Military Financing Program, which includes special reduce rates and flexible terms specifically designed to meet the need of those who serve.
Also, there is free shipping to APO/FPO/DPO addresses and discounts at the Harley-Davidson® Museum.
You can head over to HD® website and nominate a military hero for their Mission Thank You. Where seven military members get a new Harley®, riding academy passes, and a lifetime H.O.G.® chapter membership.
The have also just recently started a partnership with the Wounded Warrior Project, that is aimed to improve the lives of those suffering from post-traumatic stress disorder (PTSD).
To say that Harley-Davidson® honors those who serve, is an understatement. These are just samples of the things they do. I could go on and on about other things they do that set them above the rest in the military community.
One things for sure, Harley-Davidson® has a rich military history. So why we crack open a beer this summer, soaking in the hot sun while wading in the cool waters; We salute the one who has spent a century saluting those who have served.