Top 10 Harley Motorcycles of 2016
Harley-Davidson is one of the most iconic brands of all time, not just in motorcycling but in general. The classic American muscle bike. There's a cool factor attached to Harley-Davidson® motorcycles that other manufacturers just can't achieve and that makes us proud to work at Chandler Harley-Davidson® in Arizona.
Along with Harley® styling, their V-twin rumble is also unmistakable. Harley-Davidson makes some of the best tourers going, with bucket loads of character. They also make motorcycles suited to more spirited riding and some models which bridge the gap between these two styles of riding. Below is the list of the 10 most popular Harley-Davidson® motorcycles of 2016 brought to you by Chandler Harley-Davidson®.
Harley® Street Glide and Street Glide Special
The Harley® Street Glide is for those who want the comfort and baggage space of a tourer, but don't want to sacrifice the looks of a custom street bike. So, while the Street Glide is low and mean looking, it also has baggage space and a sizable screen that does a great job of protecting you from windblast. The screen is so good you can easily hear the 40-watt audio system up to 80 mph. The 1,690cc twin-cam 45-degree V-twin engine produces 104.7 lb-ft of torque, so getting to 80 mph definitely isn't a problem either.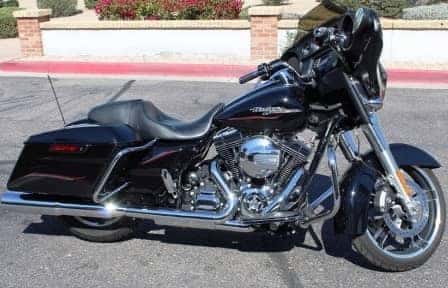 ---
Harley-Davidson® Road Glide
You'd be hard pushed to find anything with more road presence than the Harley-Davidson® Road Glide. The short screen does a fantastic job of protecting you from the elements and provides enough clean air to hear the speaker system up to around 100 mph. There are tons of electronics on the Road Glide and enough scroll menus to keep you entertained for hours. But you'll have to do your best to focus on the road ahead, especially when you consider that the 1,690cc V-twin powering the Road Glide produces 105.5 ft-lb of torque. For hardcore Harley® tourers, there is no other option.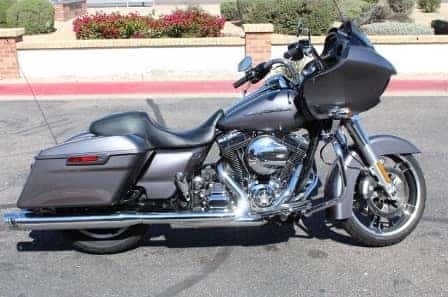 ---
Harley-Davidson® Street Bob
The Harley-Davidson® Street Bob combines classic bobber looks with modern motorcycle technology. The concoction for the Street Bob is fairly simple, two fat tires, one seat, ape hangers and a big V-twin lump. The 1,584cc V-twin is under stressed and reliable, while it produces 67 hp and 81 ft-lb of torque. For the out and out cool factor, this bike isn't matched by anything else.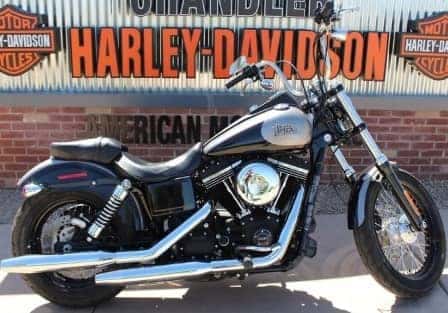 ---
Harley-Davidson® Electra Glide Ultra Limited
The Electra Glide Ultra Limited has been around for ages and for good reason, it's one of the best tourers out there. Although the Electra Glide Ultra has been around a long time, its electronics are up-to-date, from the satnav to mp3 link to Bluetooth connectivity, the list seems to be endless. The latest models have linked braking systems with ABS. The 1,690cc V-twin will keep you happy with its 110 hp and a 6-gallon fuel tank will keep you going for 212 miles between stops.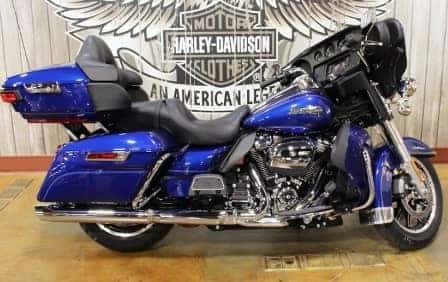 ---
Harley-Davidson® Sportster Iron 883
One of the easiest, most satisfying ways to get into Harley® ownership is by going out and buying the Sportster Iron 883. The 883cc V-twin isn't much use over 100 mph but has a good punch at lower speeds, helped along by its 51 ft-lb of torque and 50 hp. The engine is rubber mounted, so although you'll feel the punch, you won't feel the vibrations. The Iron 883 is lighter than other Harley® bikes and, as a result, handles the twistiness well. Best of all, you can pick up this classic, aggressive looking Harley® for around less than $9,000.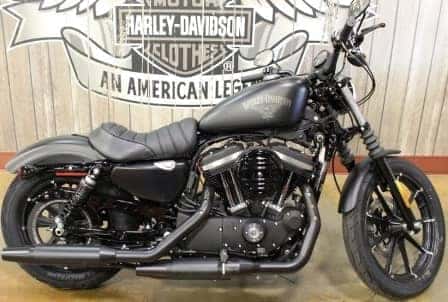 ---
Harley-Davidson® Low Rider
The Low Rider is a bike for traditional Harley® enthusiasts and those looking for a good all-rounder since it's comfortable and easy to handle. The 1,558cc V-twin makes no fuss while getting to its 115 mph top speed, using every ounce of its 67 hp and 81 ft-lb of torque to get there. The Low Rider's beauty is in its simplicity, from its twin rear shocks to its single front headlight everything just fits nicely. The fact that it's dripping with chrome also contributes to its looks.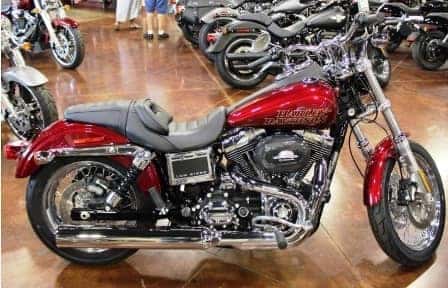 ---
Harley-Davidson® Tri Glide Ultra Classic
You're unlikely to ever ride anything more comfortable than the Harley® Tri Glide Ultra Classic. A 1,690cc V-twin motor, producing 106.2 lb-ft of torque, gets this behemoth moving and a linked braking system brings it to a stop. Although this bike is enormous, parking isn't an issue thanks to a foot-actuated dual parking brake and a reverse gear helps you back into whatever spot you want. Take everything but the kitchen sink with you on a ride, thanks to a 6.56 cu ft (volume) rear luggage compartment.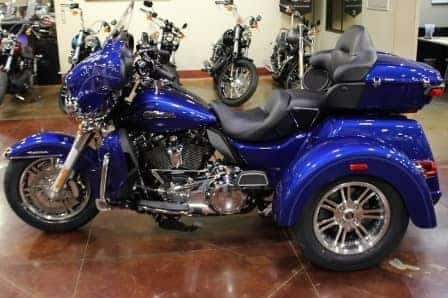 ---
Harley-Davidson® Road King
Some consider the Road King to be one of the best Harley® bikes ever made. Combining the comfort of the Glides, thanks to its twin shocks, with the 50s style of the Fat Boy. While the Road King may have 50's style, features like one-touch saddlebags, dual halogen headlights and linked brakes with ABS leave no doubts that the Road King is from the 21st century. A large windscreen does a good job at keeping the wind off you, which is needed as the 1,584cc V-twin and its 91 f-lb of torque can really get the Road King moving.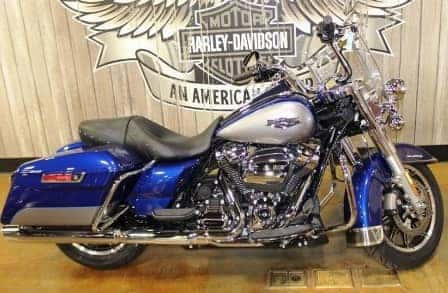 ---
Harley-Davidson® Heritage Softail
The Heritage is another bike that pays homage to Harley® bikes of the past. Hidden twin shocks give the Heritage the comfort of a softail but mean it has the classic looks of a hardtail. At the heart of the Heritage is an air-cooled 45-degree V-twin, which is bolted straight to the frame, helping to keep the lines of the bike on point. This motor produces 97.4 lb-ft of torque, which gets you up to highway speeds with ease and the Heritage's cruise control helps to keep you there.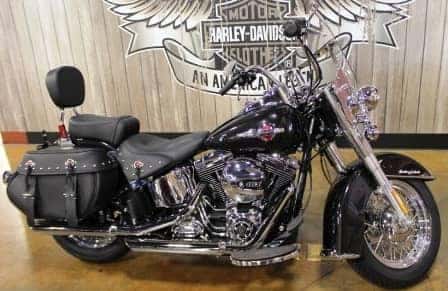 ---
Harley-Davidson® Sportster Forty-Eight
The final spot on our list goes to the Harley® Sportster Forty-Eight. This bike makes a lot of sense with its 1,202cc V-twin motor, producing 70.8 ft-lb of torque, and its dry weight of just 538 lbs. Its low weight is partly due to its lightweight aluminium wheels. Great handling is one of its main features, helped by the Forty-Eight's low weight and updated suspension. Not only does this bike ride like a dream but, thanks to styling that's full of attitude, it's a looker too. The Forty-Eight keeps its classic look thanks to a gas tank that was first seen in 1948 and can be yours too.